Discover more from Camera Fashion
Classic cameras, photographic philosophy, and related musings
Are There Classic Digital Cameras?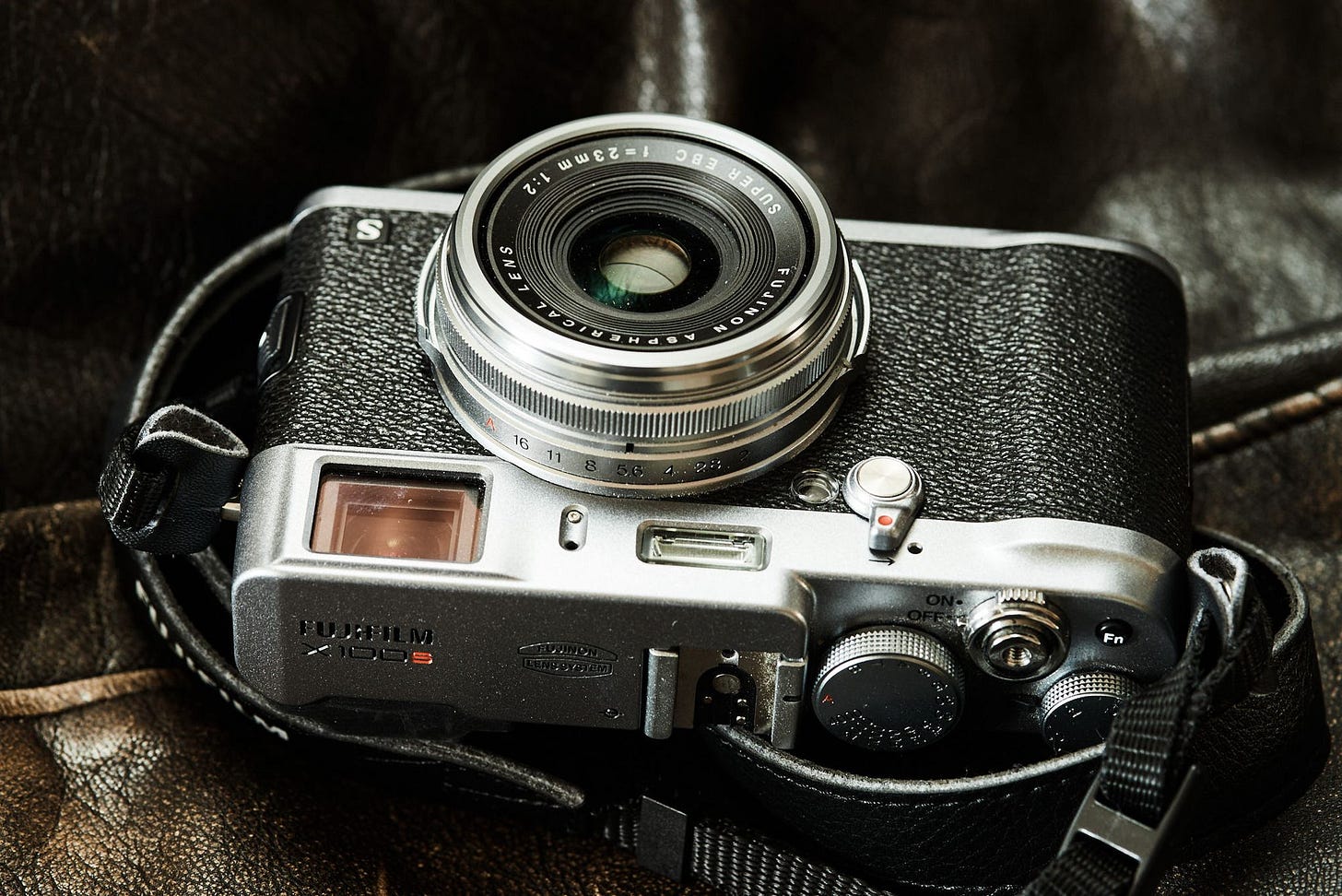 Dispelling the myth that I'm a complete troglodyte, sure, digital cameras can be considered classic. Digital cameras share the same path as auto-focus film cameras. Too bad that path produced mountains of horrible designs made of horrible materials, that were complete trash. Cameras designed to end up in the trash.
How's that different from pre-digital, pre-autofocus cameras? In two words; Technological immaturity. Autofocus was a magical technology destined to solve all of your photographic problems. Focusing is so hard. If you just had a camera that focused for you every single frame would be a masterpiece. Your pictures still suck? No problem, this year we have better auto-focus for you. Sound familiar?
The camera companies latched on to this new growth opportunity. Wow, guys, we can put out new cameras every year. We can sell them to the same people that bought them last year. Right in the midst of this marketing and growth miracle came a better miracle, digital. Here we are a couple of decades into auto-focus and digital cameras and what sells cameras today? New sensors with better autofocus.
I'm purposefully reductive in my short narrative of the last thirty years. I'm sure you understand my point. The film cameras before auto-focus produced many, many cameras nobody considers classic. Nostalgic maybe. A 126 plastic Instamatic classic? Nope. Now those things focused fast. Turns out that not focusing at all is the fastest autofocus ever. So what's the difference? The rate of churn is completely different. That plastic 126 film Instamatic user kept and used that injection molded hunk of crap far longer than the autofocus, digicam buy did. Serious cameras for serious photographers had an even longer lifetime.
Who can blame the camera manufacturers? It's not like everything didn't take a lesson from the computer industry. New technology, needed or not sells the same product over and over and over again. Hell, bicycles received the same treatment. The hyper-consumption of everything including cameras changed our perception. Nothing's classic. But maybe there are a few digital classics if we look hard. Maybe there are even a few auto-focus film classics if we just forgive the complete garbage obscuring the view.
I'm not sure there's any consensus on what makes a classic camera. Dispense with 21st Century hyperbolic market-speak and use old-fashioned definitions of a word like iconic. Does a camera have to be iconic to be a classic? Probably not, but most icons are also classics. Long-lived, like the Nikon F3? That would be a tall order, even for film cameras. I'll loosen up the criteria to be highly subjective while also having some qualifications.
How about a loose definition? A classic camera is pleasant to use, possibly even fun. One that produces pretty pictures within the scope of reason and designed use. How about cameras that just look great? Cameras that are admirable in some way even if they are surpassed in every way when measured by specifications and capabilities. I'd say that's my definition of a classic camera. A camera I enjoy using that can produce good results, having a panache that most people would think is pretty cool.
Don't be surprised if an autofocus film or digital camera shows up as my highlighted camera. In film land, certain film cameras can be considered as representing an entire line. A great example would be the Leica M. People may argue the specifics on which model or year or finish is their ne plus ultra but generally the line as a whole is classic. In other cases, a single camera may be the classic.
I think in digital world that we'd probably consider a line of closely related cameras as classic more than just one camera. There are rare exceptions I'd make. The Nikon D700 comes to mind. I tend to consider the 5D's and X100's more as a series where all of them are classics.